This page is currently being updated.
Thank you for your patience!
After completing a Master's degree at the National School of the Arts in Dakar, Cheikhou Bâ took a degree from 2010 to 2011 in advanced studies in ceramics and polymers at Geneva School of Art and Design (HEAD – Genève). He remembers the Swiss city for the beauty of the light in summer and the joy that the daytime street life inspired in him.
A resident of Senegal, Bâ was selected twice for the Dakar Biennial. He regularly exhibits abroad, often at Ka-lao in Bilbao, Spain, and The Mojo Gallery in Dubai, United Arab Emirates.
He has had residencies in several countries, including the United States and Finland.
Jane Cheadle studied political theory at UCT before turning to drawing and animation. She received a Chevening Scholarship from the British Foreign Office to complete a Master's degree at the Royal College of Art in London in 2006 and to attend the Royal Drawing School in 2013.
Cheadle has received commissions from, among others, the Prince's Trust for the animation Falling from Orbit, which was screened at Buckingham Palace in 2014, and the Barbican for No Kings.
Cheadle has had residencies in Japan, Austria, Germany and Great Britain.
Florine Demosthene grew up in the United States and Haiti, moving between New York and Port-au-Prince. Demosthene holds a BA in Fine Arts from Parsons School of Design in New York City and an MA in Fine Arts from Hunter College, City University of New York. She is the recipient of a Tulsa Artist Fellowship, an Art Moves Africa Grant and a Joan Mitchell Foundation Grant.
She has participated in residencies in the United States, United Kingdom, Slovakia, Ghana and Tanzania. Her art can be found in the collections of the University of South Africa (UNISA), the Lowe Musem of Art in Miami, and in various private collections around the world.
In 2014, she was officially invited to participate in the Dak'Art Biennale and exhibited at the 1:54 art fair in London in 2017.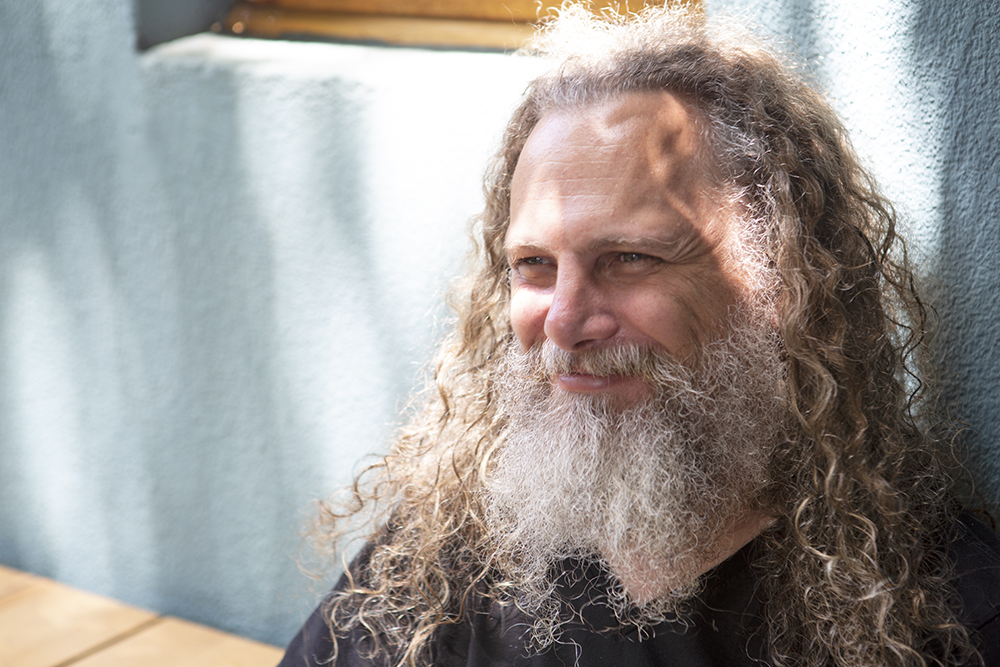 Stephan Erasmus majored in sculpture and printmaking at the Technikon Witwatersrand (today the University of Johannesburg) and completed his Master's in Fine Arts at the University of the Witwatersrand in 2007.
Erasmus works in many media, including drawing and book art, and his passion for paper has taken him to Robbin Ami Silverberg's paper mill in New York for a workshop on papermaking. Co-founder of the artists' collective The Dead Bunny Society, Erasmus and his partners operate in a highly democratic way to create exhibition opportunities for the group's members and other artists.
Erasmus's art can be found in the collections of the Benetton Foundation, Telkom Foundation, Bibliotheca Alexandrina, Oliewenhuis Art Museum, Johannesburg Art Gallery, ABSA Collection, St King Stephen Museum and the University of South Africa (UNISA), as well as the artists' book collection of Jack Ginsberg, among many others.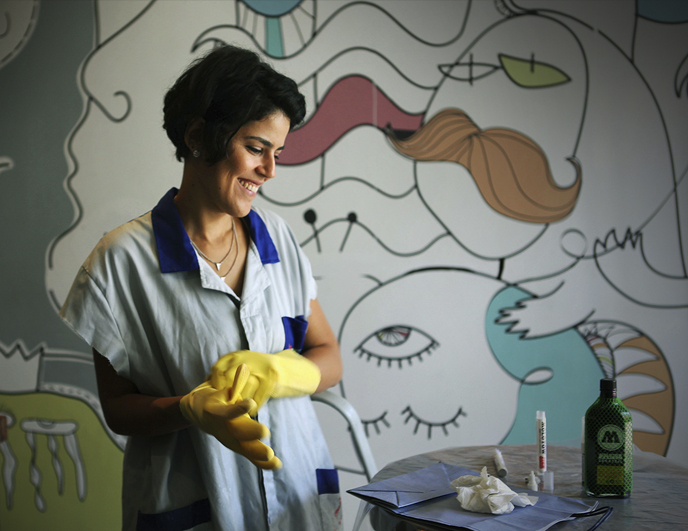 Hela Lamine participated in the Art Paris Art Fair 2017 at the Grand Palais and has exhibited at the lnstitute of the Arab World in Paris (three times), at CentroCentro in Madrid, the ifa Gallery in Berlin, Asociación Alcultura in Algeciras, the Bardo National Museum in Tunis (twice), and the A. Gorgi Contemporary Art Gallery in Sidi Bou Said, among many other art institutions.
Lamine graduated from the Tunis lnstitute of Fine Arts and the Panthéon-Sorbonne University of Paris, and is currently preparing a doctoral thesis in fine arts. She also teaches at the Higher Jnstitute of Fine Arts of Sousse, in Tunísia.
Nkoali Eausibius Nawa was born in 1965 in the former Orange Free State, in Apartheid-era South Africa. After graduating from high school, he began working as a gold miner at the now disused Saaiplaas Mine.
Mr. Nawa became left his job as a miner to become an artist in the 1990s and obtained the equivalent of a Bachelor of Fine Arts in 2001. Today he is a full-time artist.
He has exhibited at the Everard Read Gallery in Johannesburg (among other well-known galleries), has been a member of the Nando's Artists Society for years and has had residencies in several countries.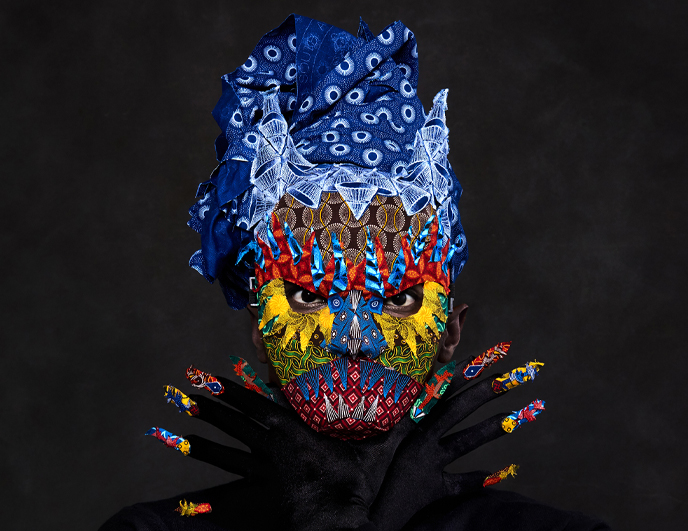 Siwa Mgoboza has enjoyed rapid recognition. After graduating with distinction from Michaelis School of Fine Art (UCT) and attaining the Dean's list in 2015, he has had solo exhibitions in South Africa, Switzerland and Canada and has featured in group exhibitions at Gallery MOMO and SMAC Gallery, among many others, as well as in art institutions such as the South African National Gallery.
In 2016 he participated in the first edition of the AKAA (Also Known As Africa) art fair in France, the Lagos Photo Festival in Nigeria, Modern Africa / Rainbow Nation in Turkey and the Nanjing International Arts Festival in China.
Mgoboza's work has been acquired for private and public collections, including those of the University of Cape Town, the Friends of the National Gallery of Israel, the University of South Africa Permanent Art Collection, the Carnegie Museum (USA), the Laureate International Universities Collection (USA), Wedge Curatorial Projects (Canada), the Bonhôte Foundation for Contemporary Art (Switzerland) and WAM (WITS Arts Museum, South Africa).
Mgoboza lives and works in Cape Town.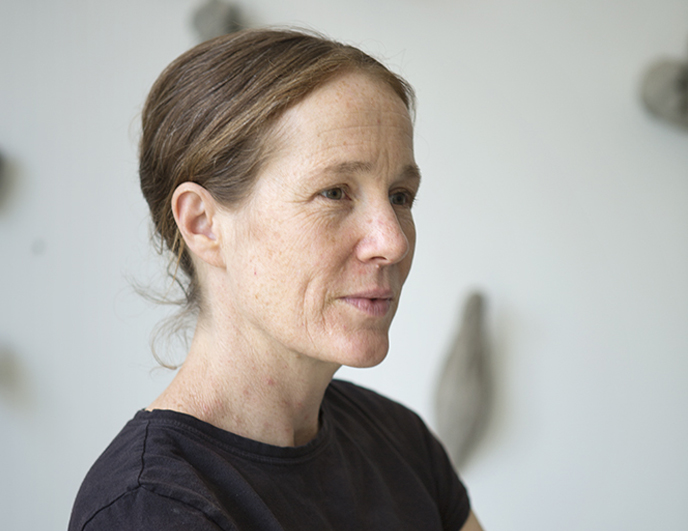 Ledelle Moe's work has been acquired internationally by numerous institutions and private collectors. Her extensive solo and group exhibitions have been hosted by the Kreeger Museum and the Katzen Arts Center, both in Washington DC, the Perez Museum in Miami and the Biennale Internationale d'Art Contemporain (BIAC) of Martinique, among many other venues. Her large-scale sculptures can be seen at Socrates Park and the Pratt Institute, both in New York City, and The African Museum of Art in Washington DC.
She was the recipient of the Joan Mitchell Award in 2002 and the Kreeger Museum Artist Award in 2008.
Moe lives and works in Cape Town, South Africa.